Bodega Norton "101 Bubbles" Gruner Veltliner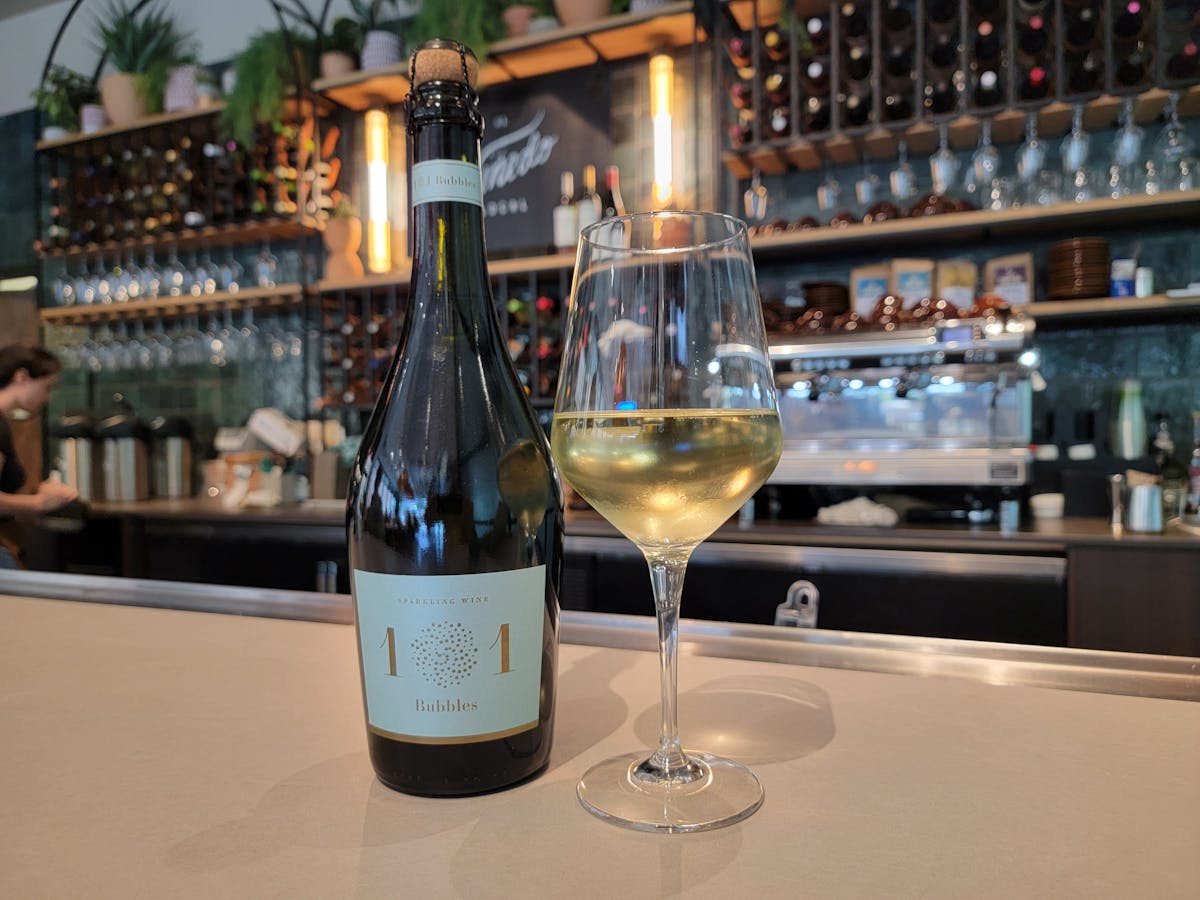 April 28, 2023
It is hard to believe that we have not yet done a blog about our house bubbles.
Finding quality sparkling wines from South America has been a bit of a trick. The wines produced in many cases are consumed at home so few which are not mass produced do not grace our tables in the United States.
This is an unusual wine for a couple of reasons - Gruner Veltliner is an unusual varietal in many parts of the world including South America and it is a varietal that you do not see often as a sparkling wine. Maybe this has to do with the fact that the winery was purchased by an Austrian businessman in 1989 (the winery itself was founded in 1895 by Sir Edmond James Palmer Norton - a British engineer).
Bodega Norton calls this "101 Bubbles" as they claim you get "101 bubbles in every sip." I will believe that as the glass is filled with tiny tight bubbles.
This wine has is very aromatic with notes of pear, some green apple and a bit of citrus. On the palate the "101 bubbles" dance across my tongue. Flavors of pear that melts into a bit of lemon citrus create a wonderful wine to sip on a nice warm day.
This wine is created using the charmat method much like a prosecco which makes it a wonderful base wine for mimosas - which we offer with Natalie's juices for the table, in a flight, or individually.
Pair the wine alone with Chef Bruno's Victoriano Ceviche or Ensalada Gaucha.
Producer: Bodega Norton
Region: Argentina
Grapes: 100% Gruner Veltliner
Alcohol: 12.5%
Why we chose this wine: What's not to like? Cool grape varietal for a sparkling wine, nice flavors, and a nice price point - a perfect choice for a house bubbles!