2022 Lapostolle "Le Rose"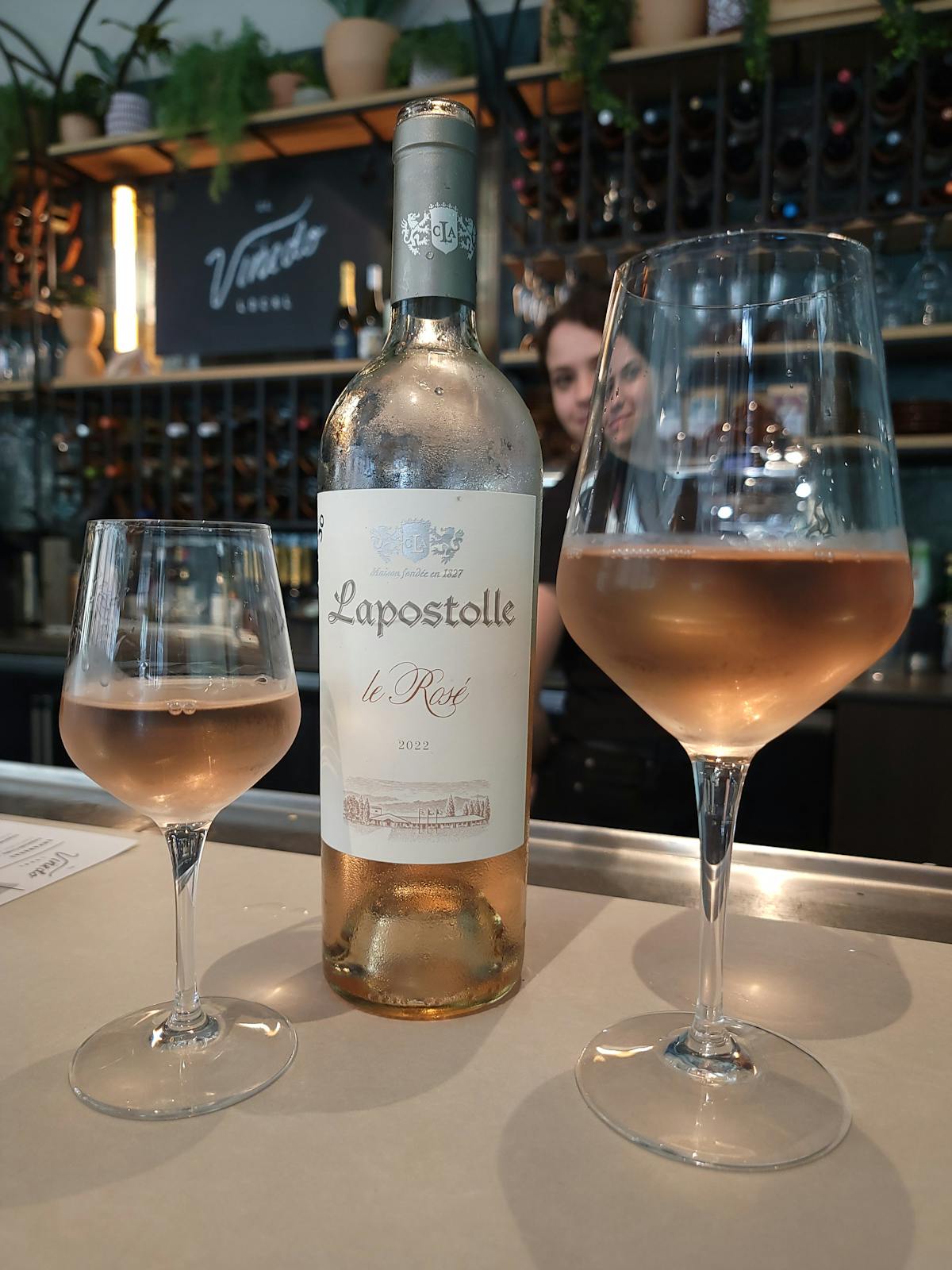 July 1, 2023
Lapostolle is one of my favorite wineries in Chile. Anytime you have someone come in and "save" old vines to produce high quality wines in mind in a win.
The family behind this wine is most famous for producing Grand Marnier in France.
As a French family they are producing it in a style that is similar to those of Provence.
Today I enlisted one of our guests Roodi to help me evaluate this wine (hence the smaller glass in the pic).
In the glass the wine shows a beautiful ripe peach to salmon color it will make the table on any porch table look very festive.
On the nose, we detected notes of rose, peach, and strawberry. I also picked up a hint of baking spice.
Upon sampling the I found it dances delightfully mid-palate. The peach and strawberry notes are predominant, but it has a refreshing bit of minerality and a hint of salinity.
This wine is a perfect spring and summer porch sipping wine. Pair this with Chef Bruno's shrimp ceviche, or a pollo con queso empanada.
Producer: Lapostolle Winery
Region: Apaltagua Valley, Chile
Grapes: Syrah, Garnache, Mourvedre, Cinsault
Vintage: 2022
Alcohol: 12.5%
Body: light
Why we chose this wine: French Provence style wine that is a great spring and summer porch wine.