2022 Koyle Costa "La Flor" Sauvignon Blanc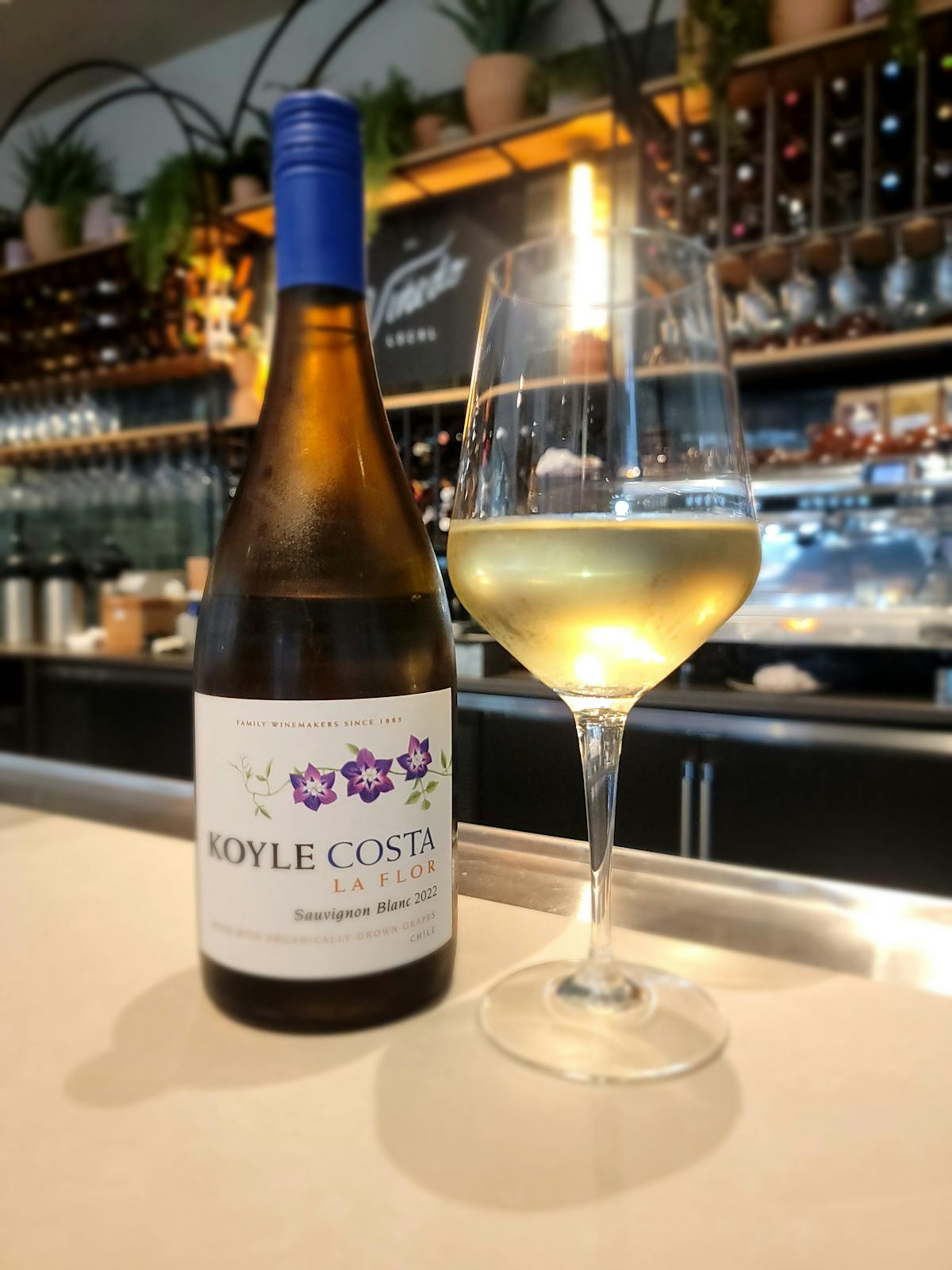 January 17 2023
When we traveled to South American in April of 2018 the first winery we visited was the Koyle Winery in the Central Valley of Chile. We have a fondness for this winery and were delighted when we were able to add some of their wines to our list.
The winery prides itself on following biodynamic and sustainable practices. The grapes are organically grown.
Once we opened and added wine in the spring of 2021, one of the first wines on our list was the Koyle Costa "La Flor" Sauvignon Blanc.
This is a cool wine, vineyards are from three different elevations, base wines made from each, and blended. It provides a wine that is more remicient of a white Bordeaux than a New Zealand sauvignon blanc.
In the glass the wine is clear with a straw appearance with what appears to have light body.
The nose is delightful with notes of flowers, pear, and some citrus. This lighter bodied wine fills the palate with pear and lemon and a nice finish of minerality. This wine is the perfect pairing with Chef Bruno's shrimp ceviche, or chicken sandwich.
Producer: Vina Koyle
Varietal: Sauvignon Blanc
Vintage: 2022
Region: Chile
Alcohol: 12.5%
Why we selected this wine: We were charmed by this winery on our visit to Chile. We wanted a wine that would be the perfect pairing for many of Chef Bruno's most popular fish, shrimp, and chicken dishes.
- Robert Kaster