2022 Catena White Clay Blend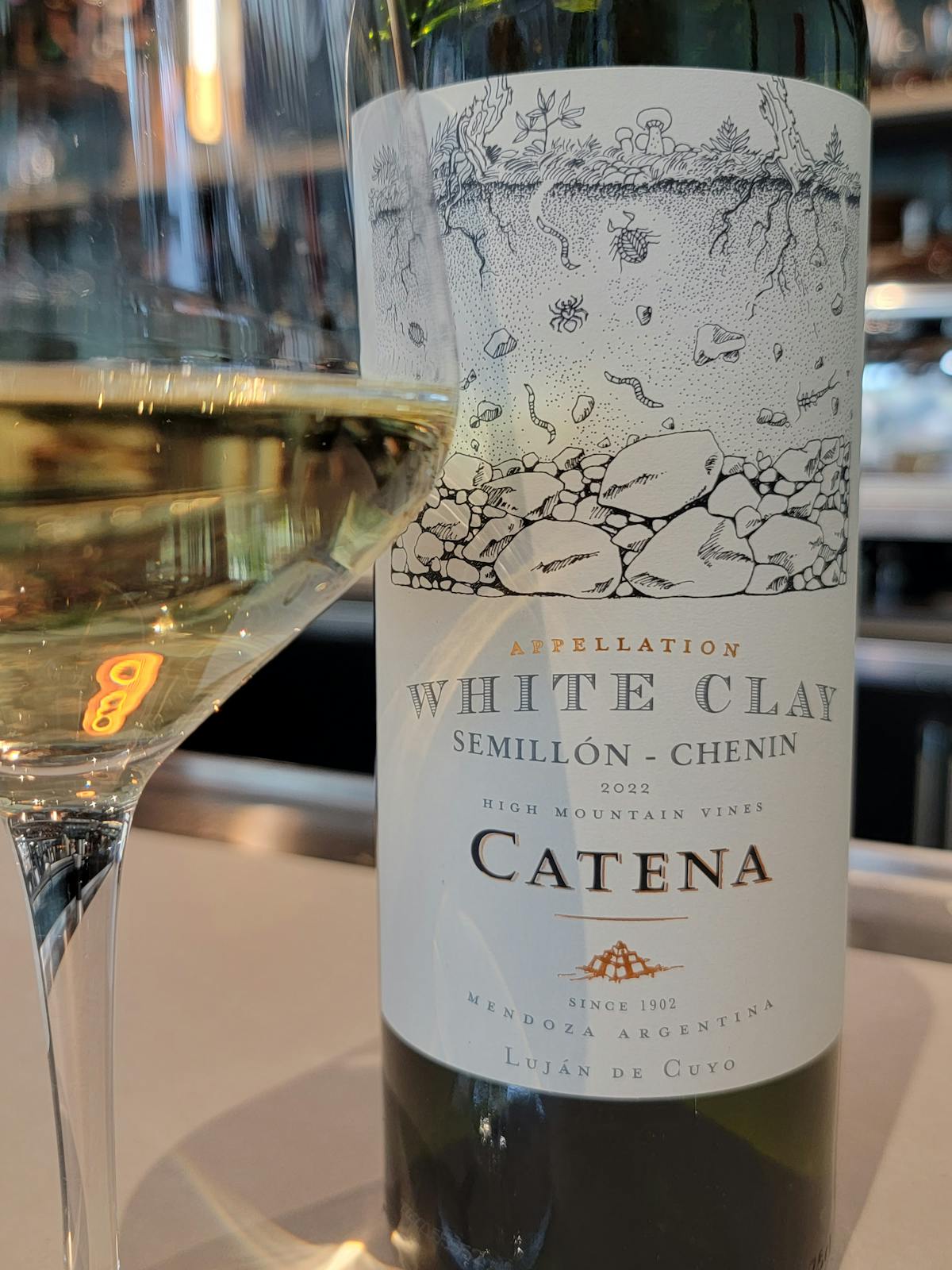 March 28, 2023
Winemaking in Argentina would certainly not be the same with out Catena. Founded in by Nikola Catena in 1902 Bodega Catena Zapata is one of the first Argentinian wineries. Nikalas Catena is credited with putting a focus on Argentinian wine in the world. Although we initially delayed putting a Catena branded wine on our list, we have focused on some of the other unique labels that are connected to Catena, such as El Enemigo, Alma Negra, and Domaine Nico. Once our guests were comfortable with our knowledge of our list, we added a few special and more unique Catena wines which includes the White Clay.
The Catena White Clay is part of their Appellation line that is very terroir focused and driven. White clay refers to the clay in the soil of the vineyard which add a wonderful minerality to the wines. This is Semillon and Chenin Blanc blend which were some of the first grapes brought to Argentina. This is considered a very traditional blend in the country.
A beautiful straw to gold color in the glass, this wine gives hint to its fuller body. One the nose I get a nice blend of citrus, some minerality, and a bit of creaminess which I am sure is due to the bit of lees aging that this wine sees.
Flavors of pear gives way to notes of citrus and a bit of brioche. It plays elegantly on the palate. A wine that longs to be sipped with food or on its own.
Chef Bruno's Pollo Pincho for dinner or Sanguche de Pollo for lunch make great companions for this wine.
Producer: Bodega Catena Zapata
Region: Lujan de Cuyo, Argentina
Grapes: 57% Semillon, 43% Chenin Blanc
Vintage: 2022
Alcohol 13%
Why we chose this wine: A unique expression of a very traditional white blend from Argentina and produced by one of the most respected winemaking families in South America.