2019 Wapisa Cabernet Sauvignon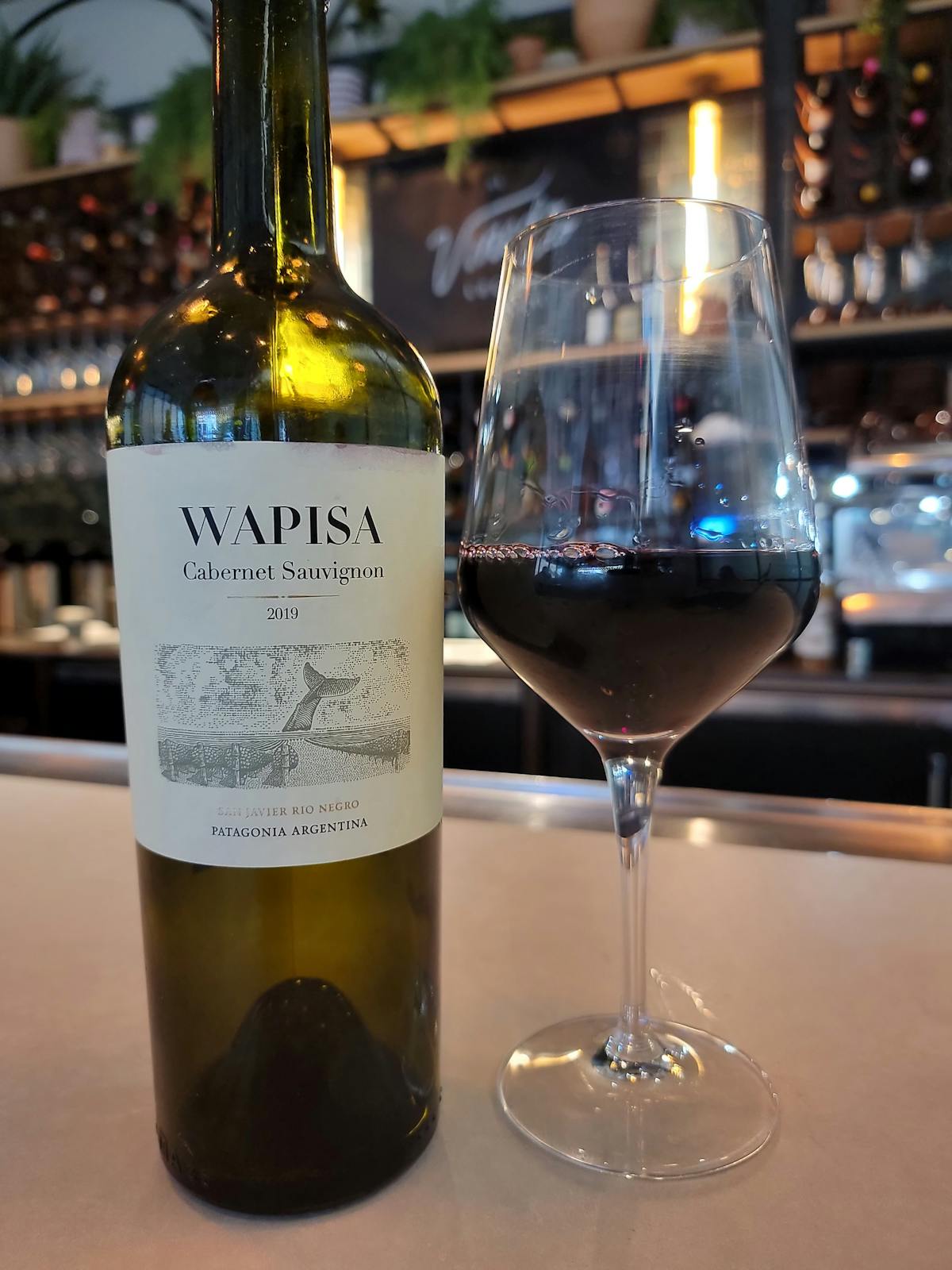 May 18, 2023
Not long after we opened and started serving wine, one of our wine reps provided me a list of wines that they had available from Argentina. When I reviewed the list, I found this cool winery, Wapisa located in Patagonia. A part of Bodega Tapiz owned by Patricia Ortiz in Mendoza, this winery is unique in that it is located just 20 miles from the Atlantic Ocean in Patagonia, Argentina.
Some of the wines at this winery are actually bottle aged under the sea for ideal temperature and pressure. This is an experiment that they are continuing to perfect. Although ours is not one of these cool bottles, the wine is very good.
Deep ruby in color, this wine is deep in intensity and has medium legs. On the nose I pick up dark blackberry and black currant.
On the palate, this medium bodied wine offers a nice complexity with flavors of blackberry, and maybe tobacco. There is also a definite salinity in the wine. It has medium acidity, and actually makes me want to share Chef Bruno's Lomo Saltado that the guest sitting next to me at the bar is enjoying. One of our servers suggested this wine is a bit jammy with dark fruit and I certainly can see that in this wine.
I would certainly enjoy this with the Lomo Saltado that I mentioned before, or a Carne Pincho for dinner, or a Choripan sandwich for lunch.
Producer: Bodega Tapiz
Region: Patagonia, Argentina
Grapes: Cabernet Sauvignon
Vintage: 2019
Alcohol 13.9%
Body: Medium
Why we chose this wine: A nice light cabernet that is perfect for summer.
- Robert Kaster