2019 Susana Balbo Signature Rosé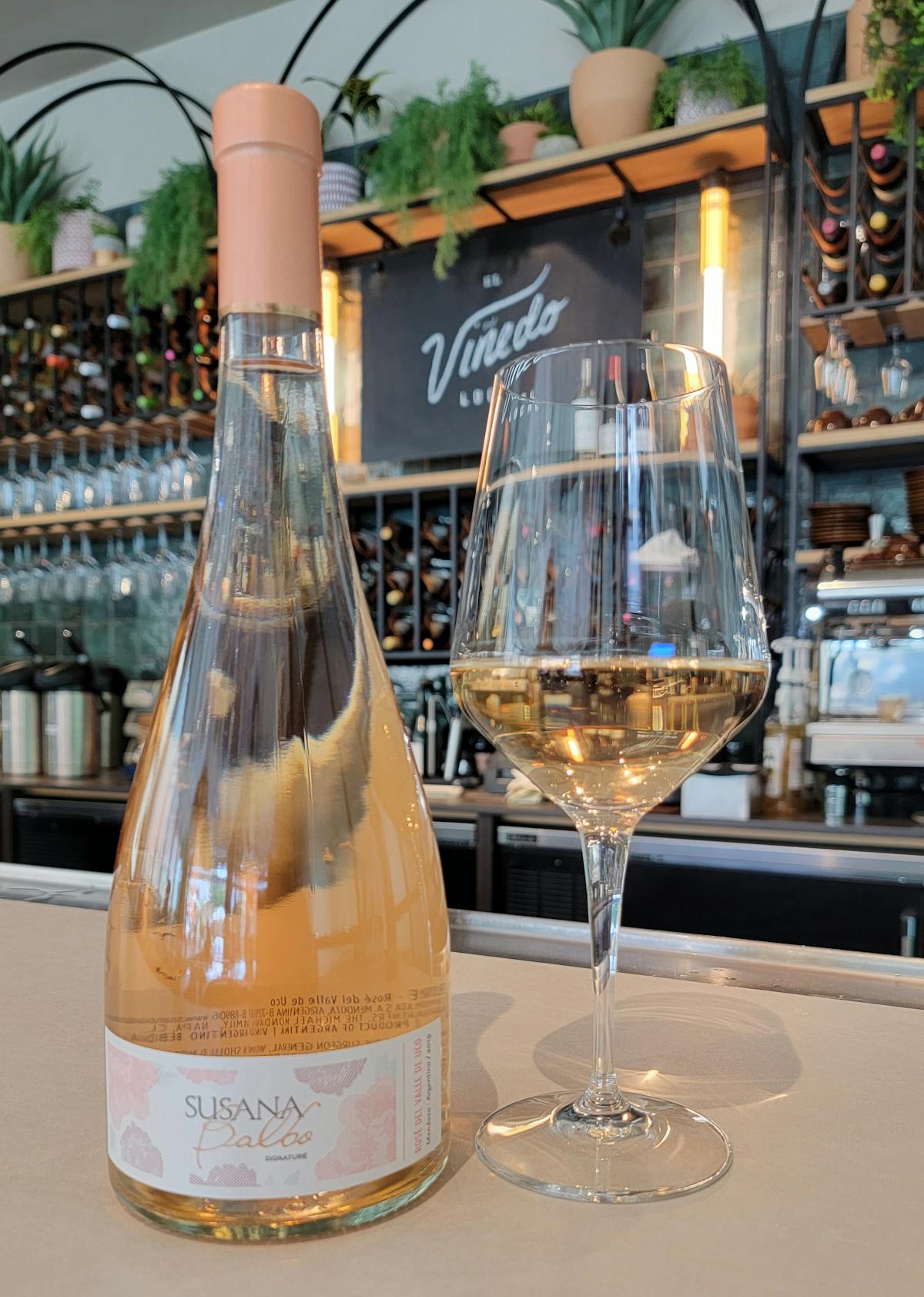 March 28, 2023
When I talk about winemakers from Argentina, Susana Balbo is always one of the fist. Her story is unique (for a bit more about her story click here) and her wines have a special place at El Viñedo Local. When we first opened in March of 2021, we started with a list of about 20 wines and only a few rosé wines. When we first tried this elegant rosé we felt it had the charm of a wine from Provence, but with its own character. It quickly became a guest favorite and has been on our list ever since. It is a shame that time got away from me and I haven't written about it until now.
A blend of Argentinian malbec and pinot noir this wine has a lovely clear salmon color in the glass. The nose offers hints of strawberry, and a bit of peach. I also pick up a slight floral character and maybe a hint of baking spice.
On the palate this medium bodied rose reveals a punch of strawberry that gives ways to peach and a hint of grapefruit. It has an elegance in the glass and a wonderful mouthfeel. Chilled to 40 degrees, it is the perfect match for a warm Atlanta spring or summer day on the patio.
This wine pairs well with much of Chef Bruno's menu, but a few of my favorite pairings are with Ceviche de Camaron con Chifles, the Choripan Sanguche, or the Ensalada Gaucha.
Producer: Susana Balbo Wines
Region: Uco Valley, Argentina
Grapes: Pinot Noir, Malbec
Vintage: 2019
Alcohol 13%
Why we selected this wine: An elegant, Provence style rosé from a wonderful producer. The bottle is pretty cool too!