2019 Casas del Bosque Gran Reserva Pinot Noir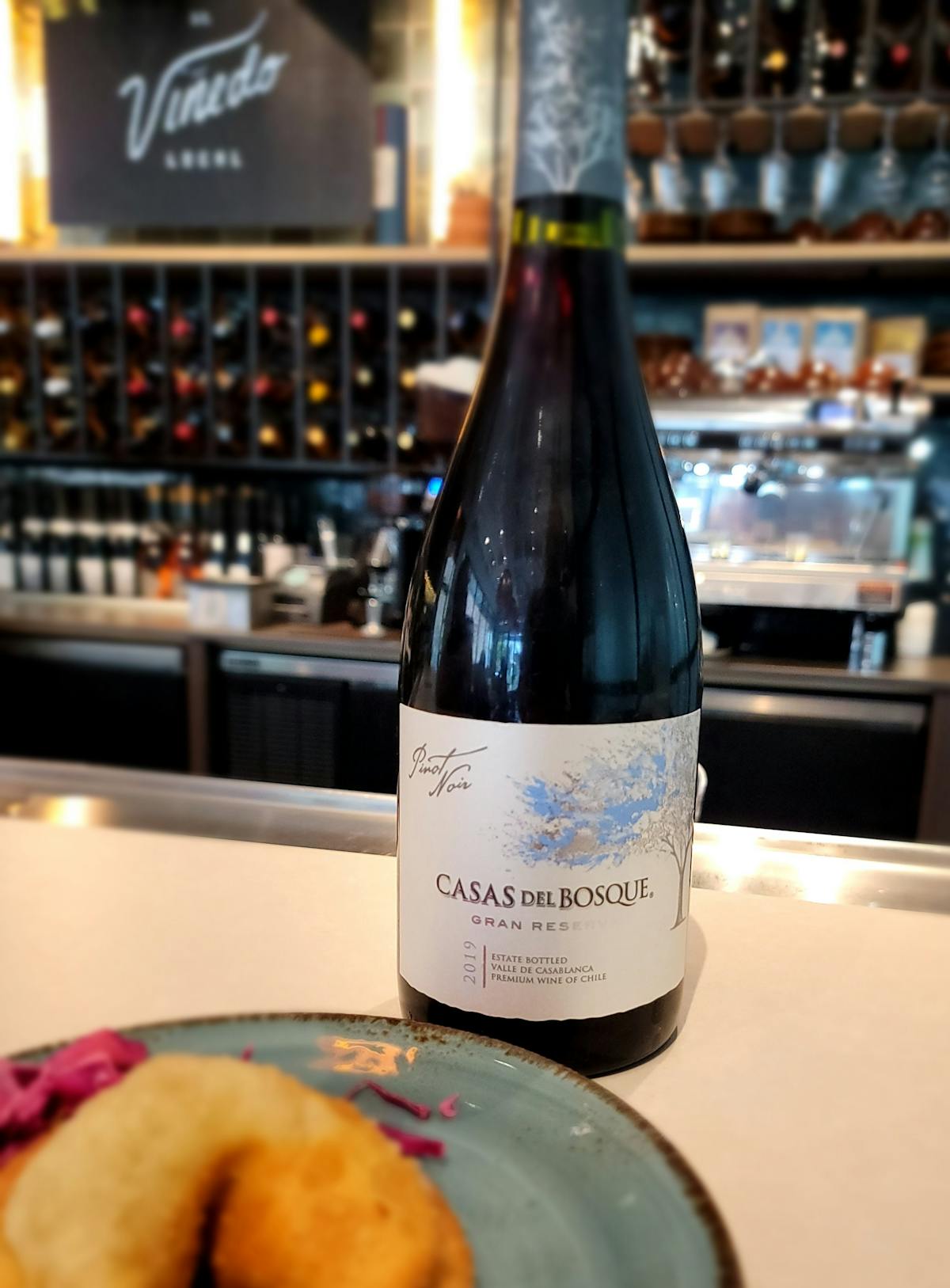 September 8, 2022
In 2018 when we went to Chile to check out the food and wine scene, we had the opportunity to visit the Casas del Bosque winery. On our journey we tried many Chilean pinot noirs, but none really hit a chord with us, until this wine.
As this was the last winery we visited, we bypassed most of the tour and the tasting room and opted for lunch in their beautiful restaurant which included wine pairings with our meal.
This pinot noir (I think it was a 2016 vintage at the time) was a show stopper for us, and the only pinot noir we packed in our bag to bring home.
The 2019 vintage also does not disappoint!
It presents beautifully in the glass, nice clean and ruby to garnet in color. Aromas of cherry, cinnamon, and flowers.
On the palate I found this medium bodied wine has some nice complexity. Notes of dark cherry and baking spice prevail with a finish that has a hint of earthiness.
This wine can be paired with so many items on our menu - any of Chef Bruno's empanadas, the choripan for lunch, and even the lomo saltado for dinner!
Producer: Casas del Bosque
Vintage: 2019
Region: Casablanca Valley, Chile
Alcohol: 13.5%
Body: Medium
Why we selected it: High quality pinot noir from the Casablanca Valley, from a beautiful winery. Wonderful complexity makes it pair with a wide variety of foods.
- Robert Kaster