2019 Capitulo 7 Pedro Ximenez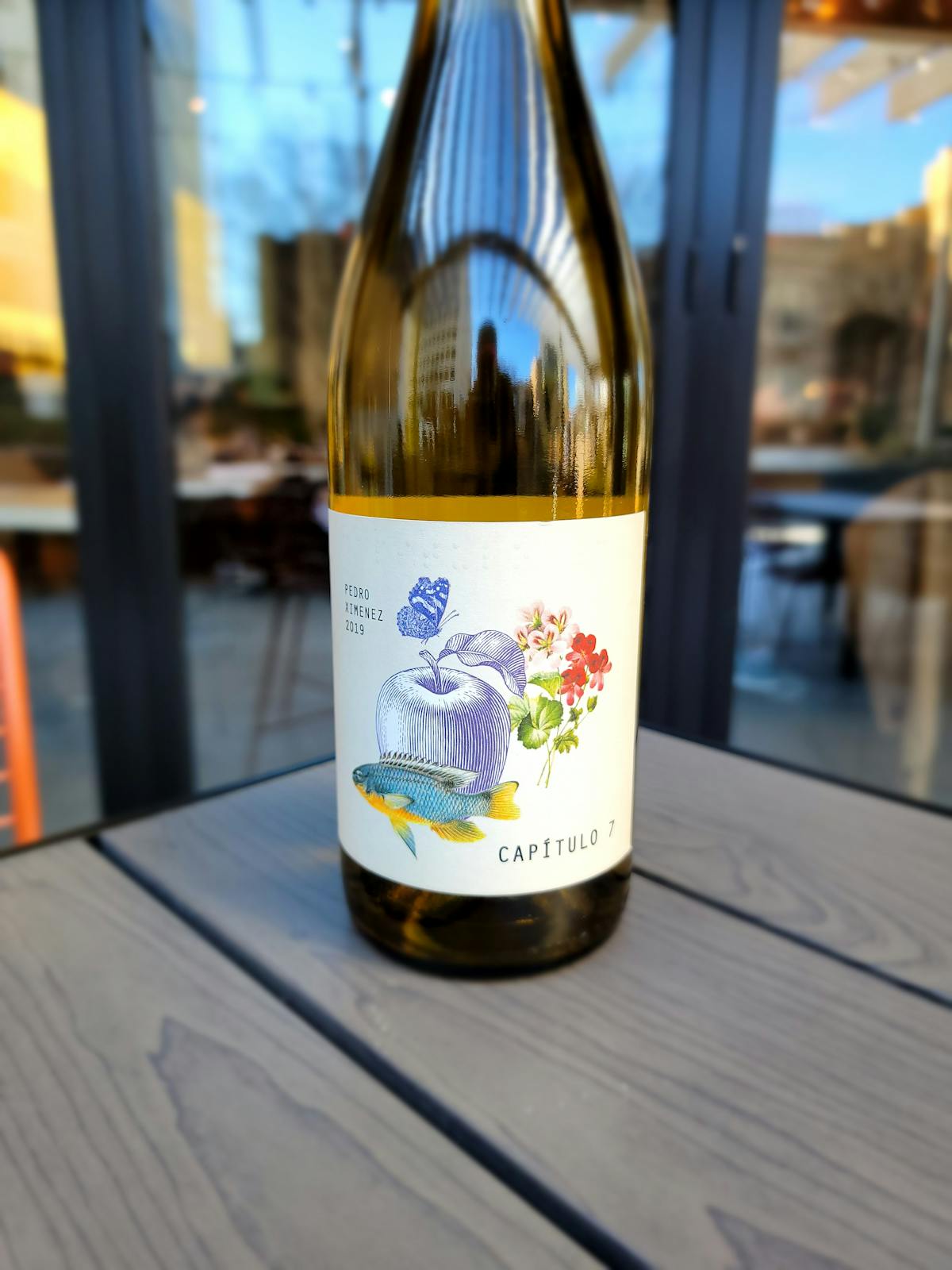 February 14, 2022
Every now and then something really cool and different comes along, and this is one of those wines.
Capitulo 7 translates to "Chapter 7." The chapter they are referring to is making things in an unusual way. Many of you may not be as familiar with the Pedro Ximenez grape, but you have most likely tasted it somewhere before. Pedro Ximenez is a Spanish grape that is typically used to make high quality sherry wines. There are not many producers that are making it into a table wine.
This medium bodied wine has a light gold color, and opens up with aromas of peach, melon, and some citrus. There is a definite earth character on the nose as well which invites the curious drinker to investigate further.
On the palate the weight is pleasing and there is a nice complexity of citrus and stone fruit with a bit of an earthy undertone. I've found that many new to this wine have to think for a moment about this unique quality, but then they want more.
The body of the wine and the interesting marriage of earthiness and fruit make this wine appealing in a number of situations, from a nice sipping wine on spring or summer day or to pair with your favorite poultry or seafood dish. I would go as far as to say that this could be a chardonnay drinker's non chardonnay choice.
Id invite you to try it with Chef Bruno's Victoriano Ceviche, Sanguche de Pollo, or Pollo Pincho. It would also hold up to his Choripan.
Producer: Caipitulo 7 Winery
Region: Mendoza, Argentina
Grape: Pedro Ximenez
Why we chose it: This wine is unique in that it appeals to both chardonnay and sauvignon blanc drinkers.