2018 Zaha Toko Vineyard Cabernet Sauvignon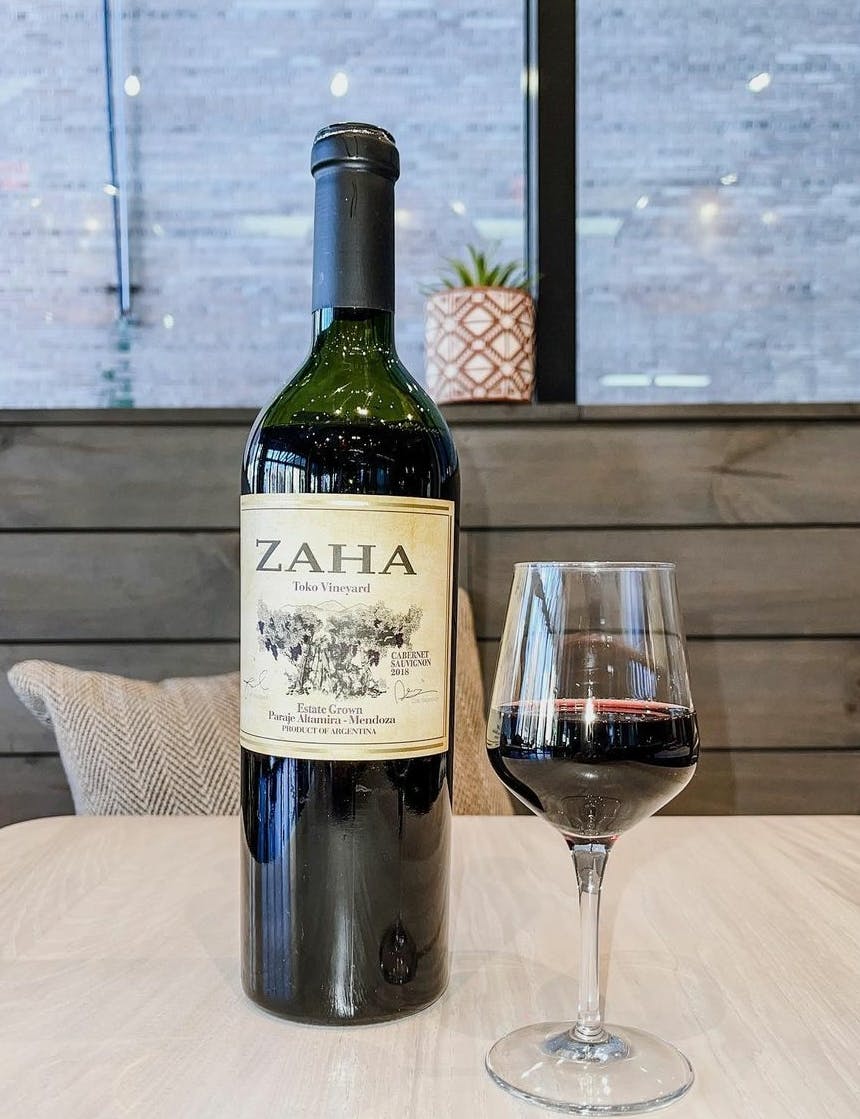 December 15, 2021
How fitting is it that the first wine we feature is listed on Wine Spectator's Top 100 Wines of 2021?
This cabernet is produced with grapes from the Toko Vineyard in Paraje Altamira in Mendoza. The high elevation of this region (over 4,000 ft) produces cool daytime temperatures which develop grapes that produce dark fruit and herbal characteristics. The cold nights result in nice acidity, which makes this wine perfect for pairing.
Bodega Teho is a small wine growing project that focuses on limited batch wines that reflect the unique characteristics of the vineyard. It is the project of winemakers Alejandro Sejanovich and Jeff Mausbach.
Zaha means "heart" which refers to the "heart" of the Paraje Altamira region. Toko means "stone" referring to the rocky soil that helps to add a bit of minerality to the wine.
Upon swirling my glass, I picked up a very lovely nose of dark fruit, herbs, and a bit of leather and oak. The wine is a light garnet color.
On the palate, I found the wine very well balanced. A bit of dark cherry gives away to darker almost blackberry fruit notes. It has a nice hint of herb and chocolate. I picked up a bit of minerality and a healthy dose of acidity on the finish that sits nicely with some well structured, firm tannin.
This is definitely a wine to enjoy with a friend over a nice conversation and then dinner, or with a group of friends. Pair this wine with Chef Bruno's Empanadas Criollo, Beef Pabellon Plate, or Choripan Sandwich.
- Robert Kaster
Producer: Bodega Teho
Region: Paraje Altamira, Mendoza, Argentina
Vineyard: Toko
Grapes: Cabernet Sauvignon
Vintage: 2018
Aged: 14 Months in used French Oak
Alcohol: 13.9%
Body: Medium
Awards: 91 Points, Wine Spectator, Wine Spectator Top 100 Wines 2021, 4.1/5 Vivino
Why we added it to our list: This is a beautifully complex, but not overpowering cabernet. It fits nicely with our larger set of winter cabernets.