2018 Terrazas de los Andes Reserva Chardonnay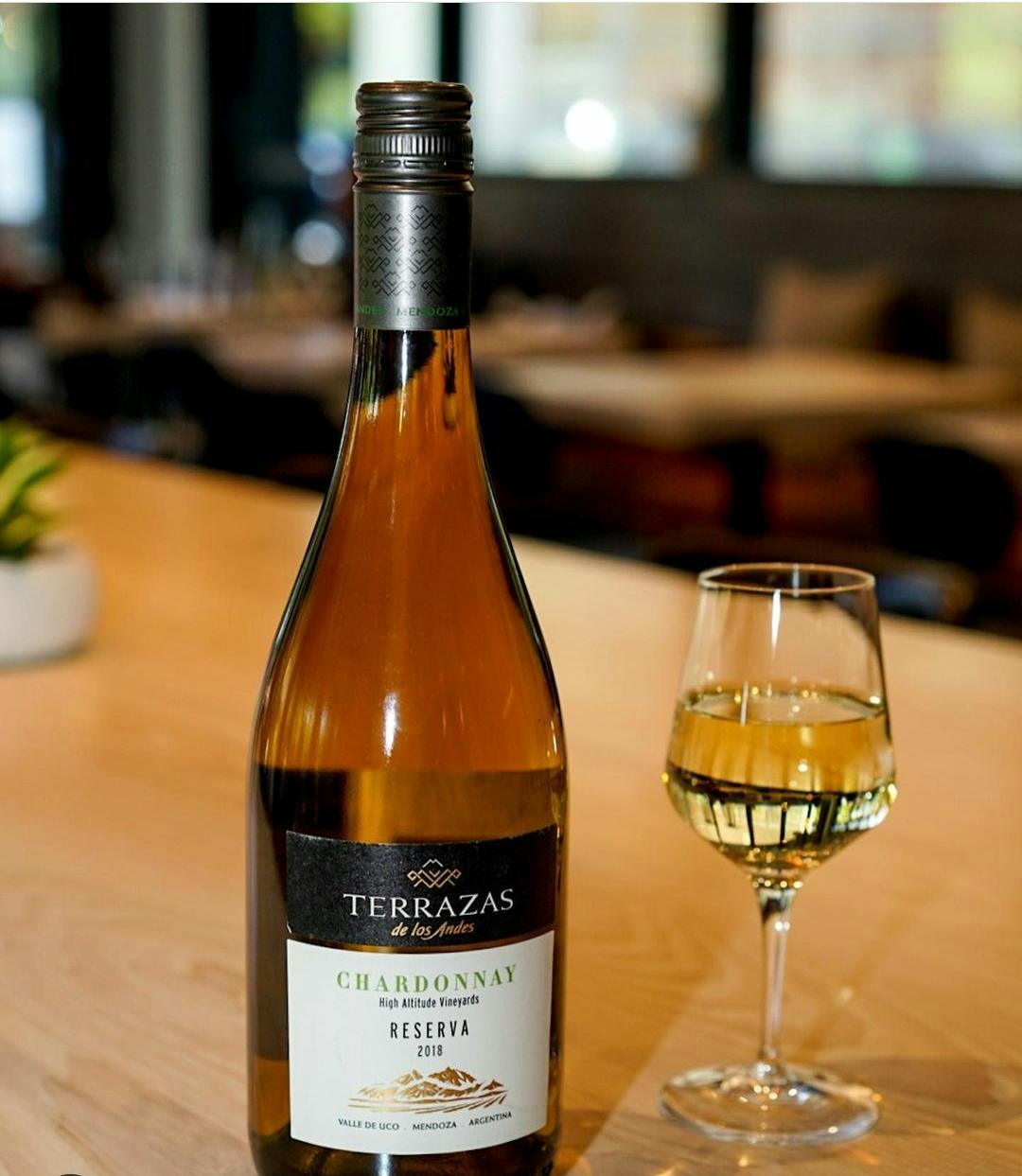 December 15, 2021
As we formally enter winter and the coldest months approach us, fuller bodied, and more robust red and white wines add comfort to ease the chill.
There are few white wines that are requested more during this period than a chardonnay.
The 2018 Terrazas de los Andes Reserva Chardonnay is one of these wines. The grapes are harvested from high elevation vineyards (nearly 4,000 feet) in Mendoza's Uco Valley. Warm days and cool evenings during the growing season produce wines with nice acidity and bright fruit character.
This golden straw colored wine has a nose of tropical fruit, a hint of a floral character, and a bit of oak. On the palate, I found the wine to be very well balanced.
Once it has a chance to open in the glass, the wine comes alive with bright tropical fruit characteristics. There is a slight mineral character and it finishes with bright acidity. There is a layered oak component that will satisfy a consumer who enjoys an oaked chardonnay, but it is not overdone making this a wine that many will find appealing.
Terrazas de Los Andes produces wines from high elevation vineyards in Mendoza, Argentina. They have a commitment to producing quality wines with less winemaker intervention, sustainability, and commitment to their local community. They are best known for their malbec wines.
We are proud to feature this on our list, and it compliments any of Chef Bruno's sandwiches, chicken pabellon plates, and arepas. It is the perfect companion to the Ensalada Gaucha.
- Robert Kaster
Why we added this wine: We needed a high quality, well balanced, oaked chardonnay to round out our fuller white wine section. This chardonnay offers nice complexity, bright fruit, and a nice restrained oak character.
Producer: Terrazas de los Andes
Region: Uco Valley, Mendoza, Argentina
Grapes: Chardonnay
Vintage: 2018
Aged: 8 months in stainless steel and oak barrels
Alcohol: 14%
Body: Full
Awards: 93 Points, Tim Atkin, 92 Points IWC