2018 Susana Balbo Brioso Single Vineyard Red Blend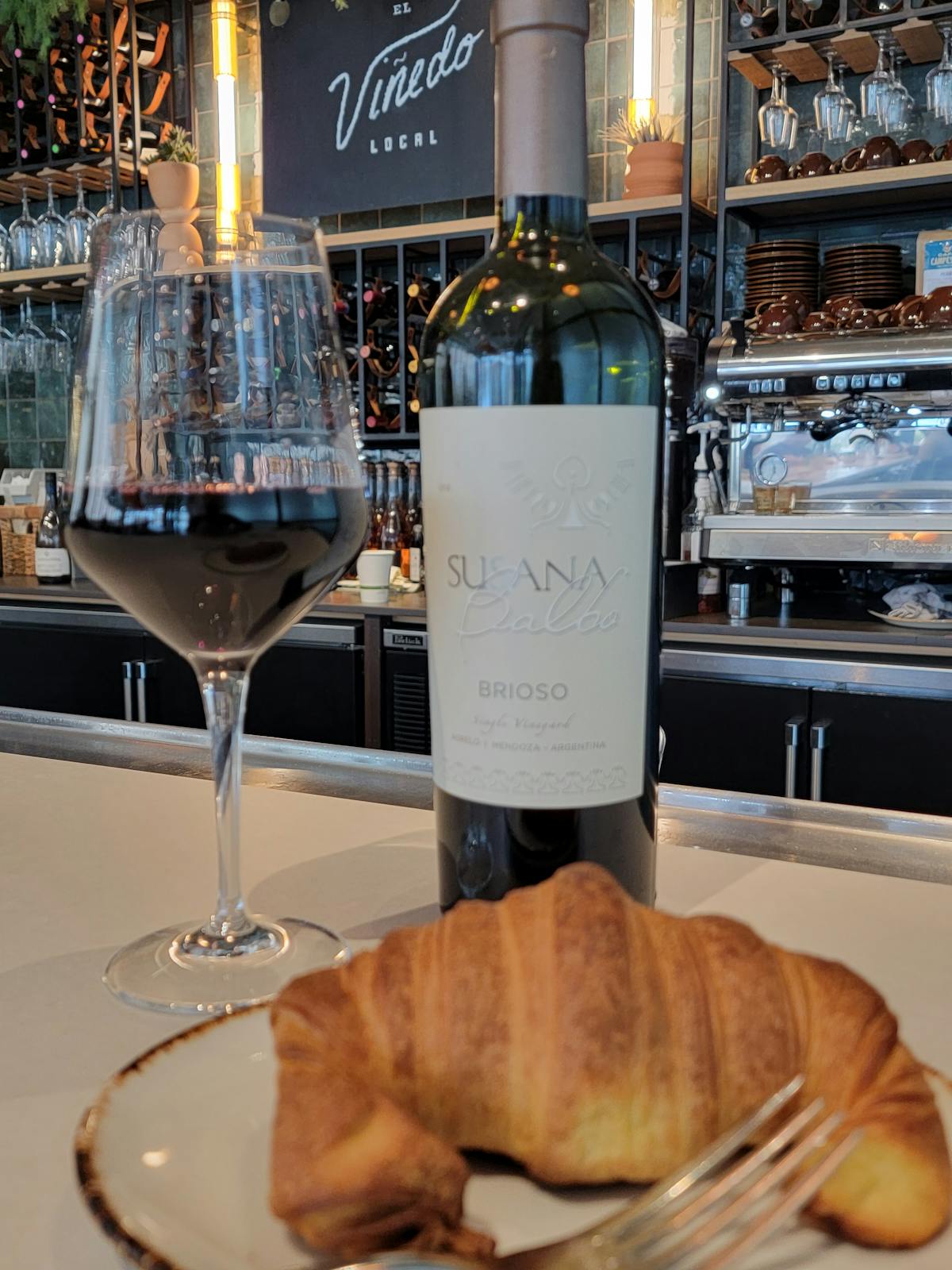 February 9, 2023
This is a wine from our reserve list. A Bordeaux blend from one of my heroes in winemaking - Susana Balbo.
If you've visited El Vinedo Local, met me, and we discussed wines Susana Balbo probably came up at some point in the conversation. Here you have the story of a woman in Argentina who wanted to be a Nuclear Physicist and roadblocks were presented, she moved to study enology (wines), near her home in Mendoza.
Even after her studies, she worked in the lab learning about grapes and wine production. She figured out where to grow and how to produce Argentina's indigenous Torrontes grape and earned the title "Queen of Torrontes."
Despite this, she persevered and ultimately opened her own winery which now her children operate. We had the opportunity to host her daughter, Ana, last year for an event.
The Brioso (which means "a spirited love of challenge") is a unique wine of Bordeaux grapes all grown in the Finca Domino (one vineyard.) This is a tough project, but presents a beautiful wine.
In the glass the wine is dark in intensity and a beautiful garnet color. There is some body to this wine and the legs point to a decent bit of alcohol.
On the nose I encountered some wood, chocolate, and dark berries. On the palate, there is a nice dance between dark cherry and blackberry in a chocolate playground. It has a smooth finish, with some velvety tannin.
I actually paired this wine with a buttered croissant from our partner Panaderia Criolla - unconventional, maybe - a nice pairing, absolutely.
Pairs well with: Panaderia Criolla croissant or Chef Bruno's: Carne Pincho, Empanda Criolla, or Pabellon.
Producer: Susana Balbo Wines
Region: Agrelo, Mendoza, Argentina
Grapes: 43% Cabernet Sauvignon, 26% Malbec, 17% Cabernet Franc, 14% Petit Verdot
Vintage: 2018
Alcohol: 14.5%
Why we selected this wine: This is a wonderful dark and powerful Bordeaux blend from a wonderful winemaker.