2018 Brown Estate House of Brown Chardonnay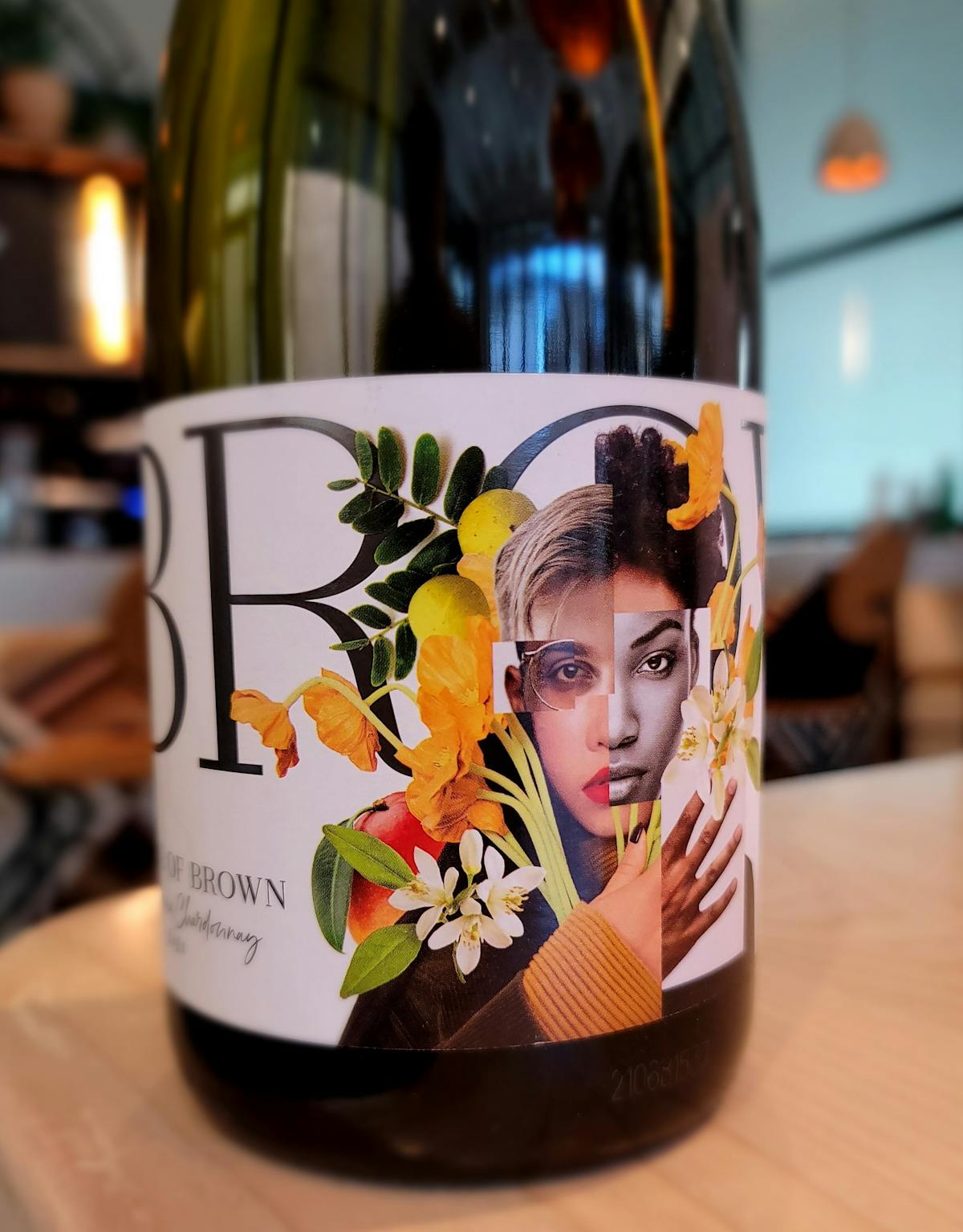 February 7, 2022
In honor of Black History Month, we are highlighting wines from the Brown Estate Winery in Napa, California.
The Brown Estate was founded when the parents purchased an abandoned farm in Napa in 1980 and transformed it into high quality vineyards. 20 years later, the children debuted their first vintage of wine produced on the estate.
The House of Brown Chardonnay probably has one of the most striking labels of any of the wines on our list.
The wine itself is a beautiful golden color in the glass, and gives an aroma of tropical notes along with some pear and apple. It is pleasantly aromatic for a chardonnay. Somewhat surprising for a California chardonnay the nose is more of fruit than of oak and butter.
On the palate the fruit notes come through. Although dry, some guests may perceive a slight bit of sweetness on the tongue. A beautiful complexity of ripe pears, pineapples, and some apple appear with just a hint of oak on the finish. The body is medium to full, and acidity is bright making it a great companion to many dishes.
I envision guests sipping a glass during the spring or fall, or pairing it with Chef Bruno's Empanada Pollo y Queso Numbero 22, Ensalada Gaucha (with or without chicken), or one of the arepas, especially the Arepa Pabellon with chicken or the Arepa Vegetales.
Producer: Brown Estate
Vintage: 2018
Grapes: Chardonnay
Region: Central Valley, California
Body: Medium to Full
Alcohol: 13.5%
Why we chose this wine: It is a beautiful fruit forward chardonnay that can be consumed outside in the winter, spring, and fall. It pairs well with many poultry and vegetable dishes. It makes a delightful addition to our wine list.