2017 OWM "Handmade Red" Blend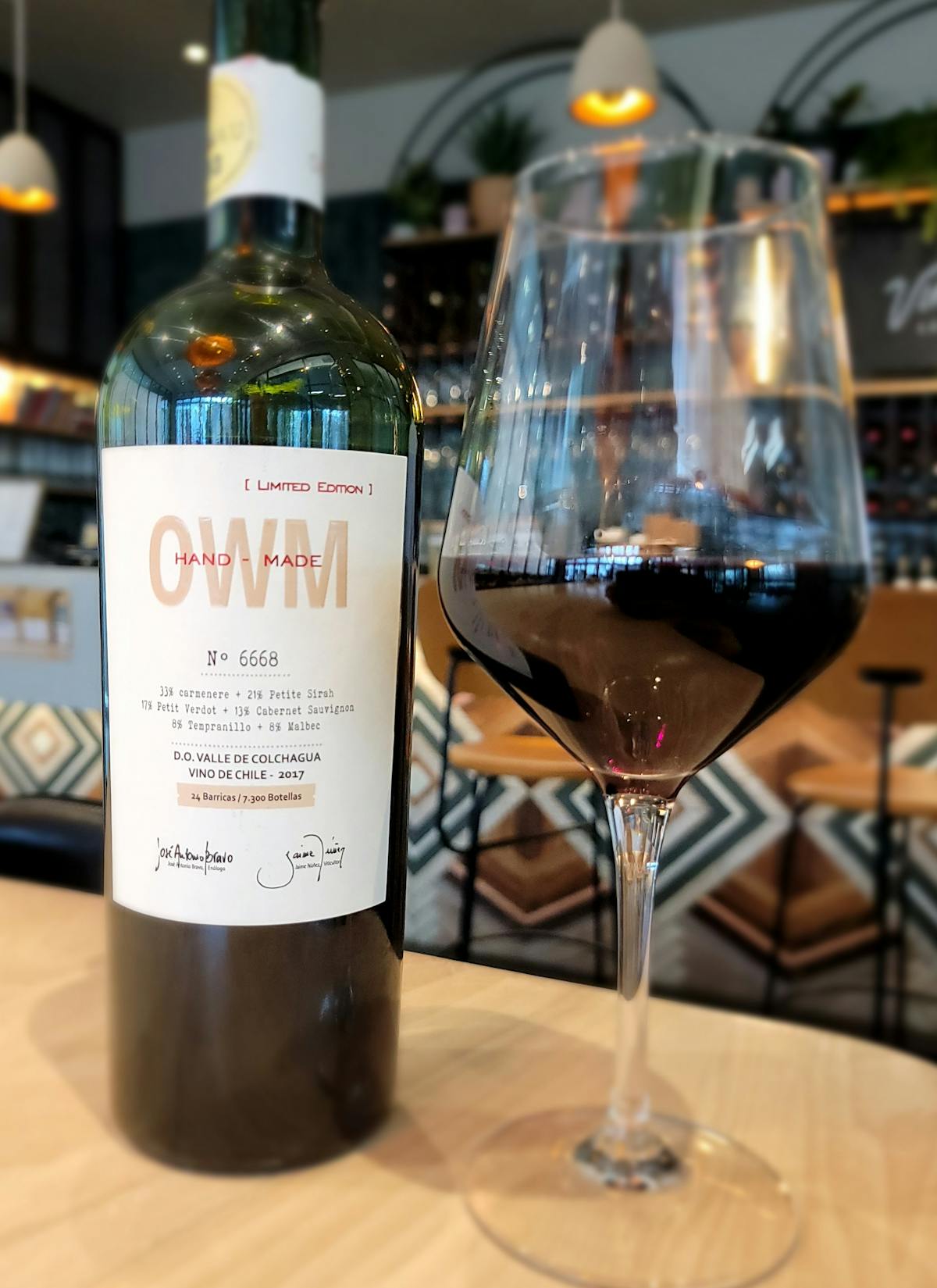 January 17, 2023
The OWM Winery was created by two cousins with different winemaking backgrounds. José Antonio Bravo von Bischoffshausen and Jaime Nunez Sunke set out to combine their unique experience to create wines that are terroir driven and use little intervention in the winemaking process.
The OWM is a red blend that showcases Chile's famous Carménère alongside some Petit Sirah, Petit Verdot, Cabernet Sauvignon, a bit of Tempranillo and some Malbec.
In the glass the wine shows dark ruby to garnet, and has pronounced almost "sticky" legs dropping as tears.
On the nose I picked up some aromas of leather, wood, dried fruit and raspberry. There is not much green pepper which is commonly associated with Carmenere.
On the palate this fuller bodied wine produces a nice melody of flavors from a slightly jammy raspberry, to cherry, and some leather. The wine has soft tannins that coat the palate. It exhibits a nice long finish of raspberry, smoke, and wood.
I could pair this wine with Chef Bruno's Chroipan 7 days a week, but it also goes well with the Carne Pincho, Empanada Criollo, and even the Ensalada Gaucha with Chicken.
Producer: OWM (Own Wine Makers) https://www.owmwines.cl/en/
Varietals: Carmenere (33%), Petit Syrah (21%), Petit Verdot (17%), Cabernet Sauvignon (13%), Tempranillo (8%), Malbec (8%)
Region: Colchagua Valley, Chile
Vintage: 2017
Alcohol: 13.5%
Body: Full
Why we selected this wine: A wonderful low intervention, limited production wine featuring Carménère . Truly one of my favorites on our list!